Top Warehouse Technology Trends in 2023 - What Should the Distributors Focus on?
Posted on: Jul 03, 2023
Posted by: Admin
The warehouse industry is undergoing a major digital transformation, and warehouse automation trends are paving the way for increased productivity and efficiency. From robotics to data warehouse solutions, significant advances in warehouse technology have transformed warehouse operations and supply chains worldwide.
Companies that embrace automation now will be in a better position to reap the rewards of their investment for years to come. Automation is here to stay, and its time for warehouses to take advantage of its opportunities. With the right investments, they can remain competitive and profitable in today's ever-evolving market. Embrace automation through technology – your warehouse won't regret it!
This article will explore some of the top warehouse technology trends driving this transformation in 2023.
Robotics
Robotics is one of the most disruptive warehouse automation trends today, and it is used in various applications, from palletizing goods to automated guided vehicles (AGVs). Robotics provide warehouses with greater flexibility, accuracy, control, and cost savings by automating processes such as picking, packing, and shipping orders. Additionally, robots can be programmed to operate 24/7, reducing the need for labor while increasing warehouse operational efficiency.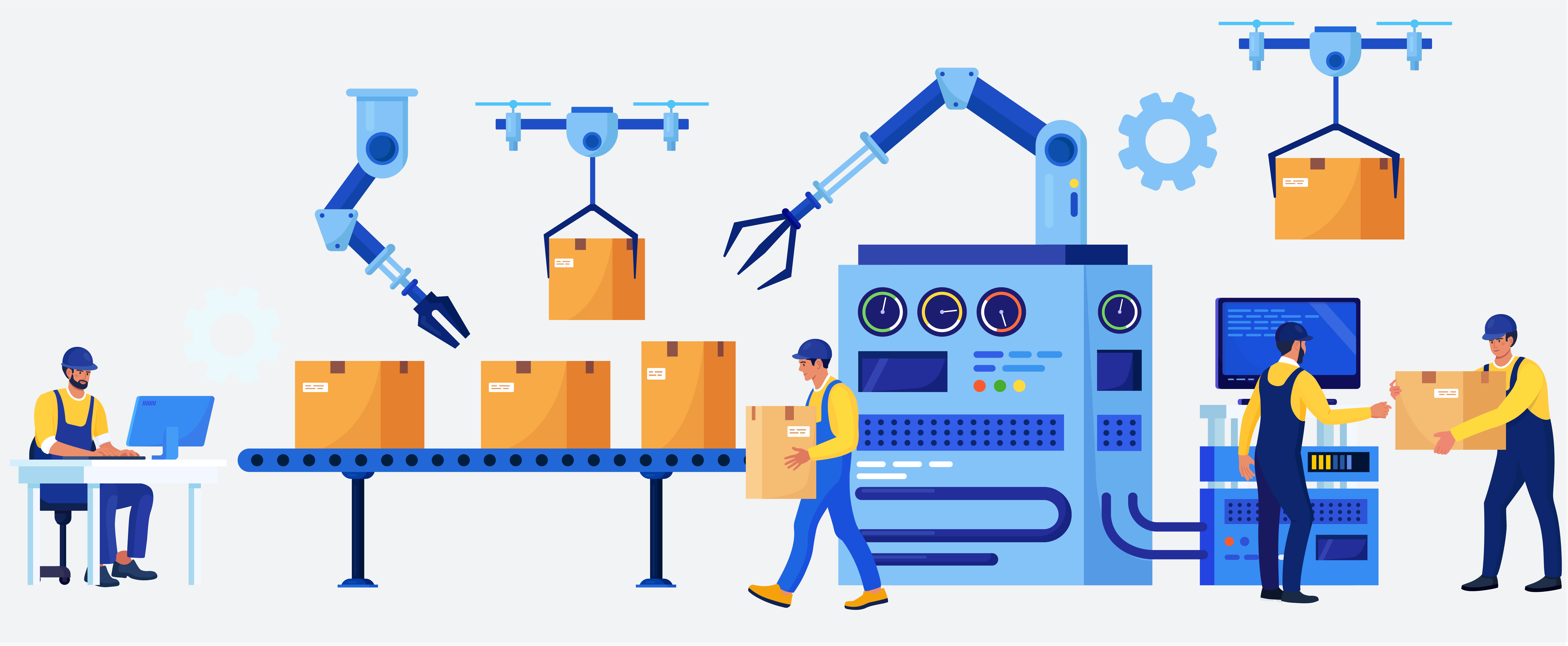 Internet of Things (IoT)
Thanks to IoT, warehouse managers can monitor their operations remotely in real time. Sensors embedded in warehouse equipment can collect data about warehouse performance metrics such as temperature control, order accuracy, and inventory levels. This data is then sent to cloud servers, allowing warehouse personnel to quickly identify any problems or potential issues that may arise during operations.
Artificial Intelligence (AI)
AI-powered algorithms can be used to predict future customer
needs based on historical data sets. This allows warehouse managers to plan ahead and accurately forecast stock levels, ensuring that enough product is always on-hand. AI is revolutionizing warehouse operations, giving warehouse teams the data-driven insights needed to stay ahead of the competition. This will enable warehouses to operate faster and more efficiently than ever before, providing warehouse teams with a competitive edge in an ever-evolving industry.
One of the most exciting capabilities of AI is that it provides granular insights that impact business decisions. Even today, some warehouses haven't evolved much from legacy-style operations. This is because decision-makers are not empowered with the correct data, thus becoming naive to any transformation.
Data Warehouse Solutions
Data warehouse solutions are another key warehouse automation trend helping to optimize warehouse operations and streamline supply chains. Data warehouse technologies enable businesses to collect and store large amounts of data in real-time, enabling them to make more informed decisions about their warehouse operations. This technology can help identify bottlenecks, track inventory levels, analyze customer behavior, and much more, allowing companies to improve their warehouse performance.
Cloud Computing
Cloud computing is also emerging as one of the top warehouse automation trends in 2023. Cloud computing allows warehouses to access essential applications and systems from anywhere with an internet connection, providing greater flexibility for those managing supply chains remotely. By using the cloud, warehouse operations can be managed with improved visibility and access to data in real-time, reducing the cost of warehouse management and improving warehouse efficiency.
These warehouse automation trends are just a few examples of digital transformation in the warehouse industry. As technology evolves, warehouses will become increasingly automated and efficient, unlocking unprecedented levels of warehouse productivity. By taking advantage of these top warehouse automation trends, businesses can unlock unparalleled levels of warehouse performance for years to come.
warehouse , distributors
Recent Blog Posts
Share This Post