Optimize Routes
Create optimized routes with multiple stops for different drivers.
Choose a route from the list of best route combinations.
Give preference for priority deliveries while optimizing the route and ensure more stops are around them.
Increased number of orders delivered in a day.
Process-driven Delivery
A paper-free delivery experience using digital tools to capture proof of delivery and e-signatures.
Experience no delays in getting the settlement cleared using instant electronic invoicing for on-time payment.
Bring down the claims instances and improve the profit margin through fool-proof shipments. Photographic proof of delivery guarantees that shipments are not damaged.
Archive routes and have drivers refer to them for regular routes.
Tracking Dashboard & Insights
The dashboard gives a real-time update on how the drivers are progressing on routes and lets you identify if they deviate from the planned route.
bMobile's optimized route increases worker efficiency, streamlines dispatching, and improves customer satisfaction.
Drivers can edit routes on the map in case of any unforeseen circumstance.
Optimize the routes to perfection.
---
Use bmobile's route optimization tool, and bring about the change in the following areas—increased number of deliveries per route, reduced travel time and distance, and increased customer satisfaction.
Request Demo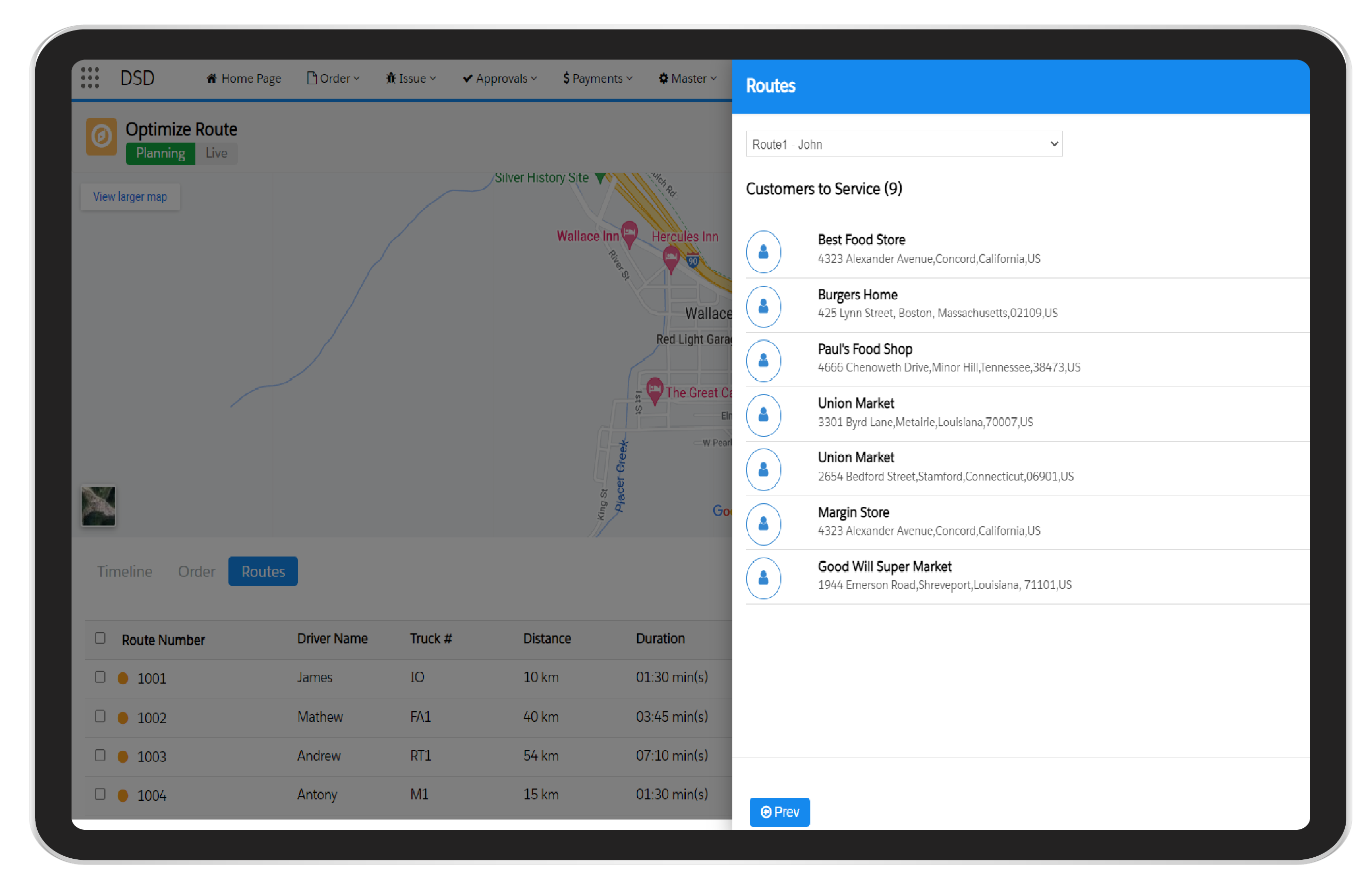 Want to explore?
---
It's not too late to make your distribution process very effective. Do it today and unlock a slew of benefits.