Easy Scheduling
Drag-and-drop calendar feature to schedule the dispatchment. Identify the expected dispatches for a day or week and plan the upcoming dispatches.
Get scheduling recommendations based on vehicle & driver availability, location, product, and other attributes.
Sort the schedule list by location, vehicle, product, and more.
Block a schedule by entering the customer's address and contact information.
At-a-glance Schedule Management
Intuitive schedule interface to manage the schedules effortlessly.
Historical record of schedules and customer information.
One view to see the open dispatches, and schedules mapped against a vehicle/driver—no chaos in scheduling.
Automatic notification once a dispatch is scheduled.
Universal Schedule Notification
Notify the drivers on the field by sending the work order instantly.
Stakeholders of the dispatch team will find schedules assigned against them at the start of the day.
Automate the schedules for repeat customers after identifying their order patterns, viz., how often they order, the products they order, etc.
Hassle-free scheduling few clicks.
---
Improve the end customer experience by streamlining the dispatch scheduling process. Get quick insights on the orders for which dispatch is long-pending and the orders for which dispatch is scheduled.
Request Demo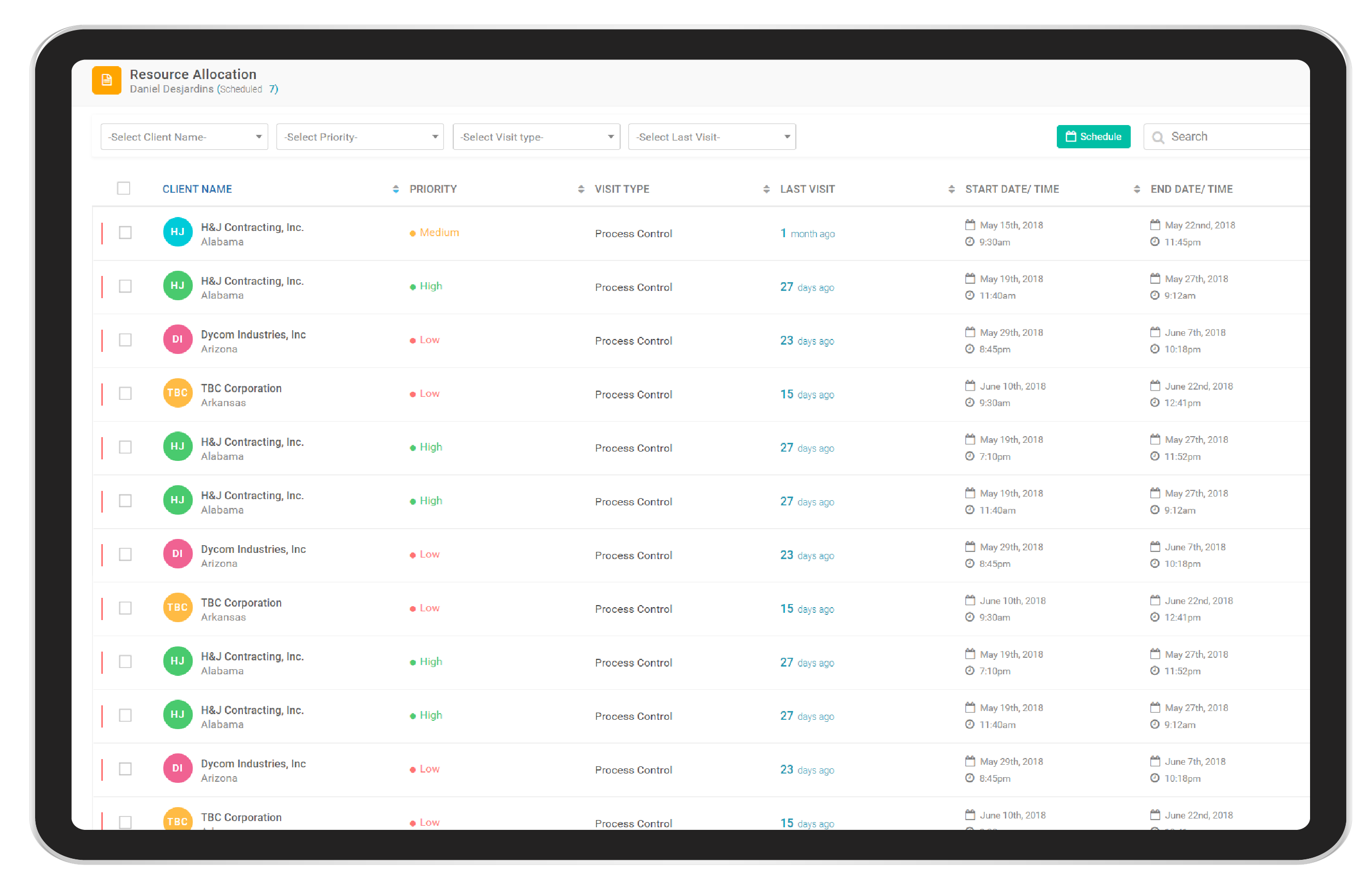 Want to explore?
---
It's not too late to make your distribution process very effective. Do it today and unlock a slew of benefits.