Reusable & Customizable Templates
Create documents using the ready-to-use templates in a flash.
Add standard fields to the document using the drag and drop option, color codes, or dynamic fields to speed up the deal process.
Be it the frequently used sales proposals, legal documents, or NDA, you can upload them and convert them as templates within ArcSign.
Data is wholly protected and securely stored in the cloud.
Routing Sequence & Signing Insights
Invite partners or stakeholders and collaborate securely by sharing the drafts and reviewing them.
Use customizable intelligent workflows to decide on the signatories' sequence—sequentially or in parallel by multiple recipients.
Send multiple documents to a single user at the same time.
Get insights on who has signed and where signatories are struck in the signing process.
Tracking & Management
Track the status of documents through real-time notifications.
Send automatic follow-up reminders to signers
Exclusive document status dashboard with labels awaiting action, completed and declined.
Digitized and streamlined workflow to obtain e-signatures fast
---
ArcSign is a premier e-signature solution that removes all the bottlenecks businesses encounter in receiving authorizations necessary to close deals more quickly.
Request Demo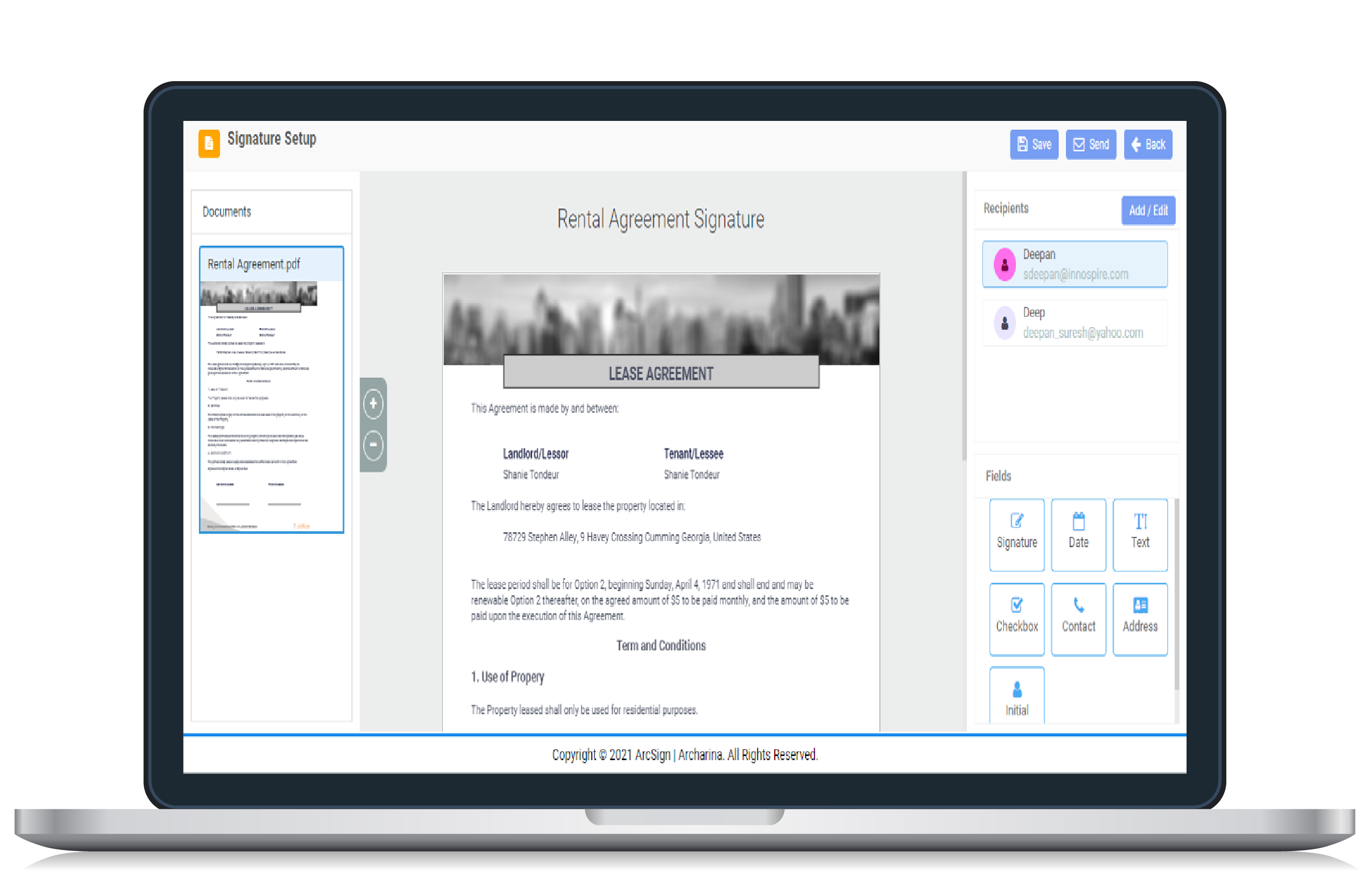 Want to explore?
---
It's not too late to make your distribution process very effective. Do it today and unlock a slew of benefits.