Generate Sales Order
Create sales orders using built-in or custom templates. Approve sales orders and automatically send them to customers.
Autofill customer information and other details onto the sales order directly from the quotation.
Clone a sales order and share the sales order over email easily
Add multiple bill-to's and ship-to's per one sales order
Configure Pricing Elements
Apply custom pricing schemes and discounts
Availability of flexible pricing elements like customer-specific pricing, tier pricing, and other discount terms.
Handle the item price at the customer level and discounts at the product and customer levels.
Pause the generation of sales orders in case of a poor credit limit.
Get Insight On Sales
Sales analytic tool to identify sales trends and profitability by product category, customer, and sales personnel.
Identify the best-selling product and customer with the higher transaction value.
Accurate sales forecast to meet future customer demands.
Detailed sales order and customer-level revenue reports
Handle customer pricing with ease. Do a real-time check of inventory before generating a sales order.
---
Our sales order module has state-of-art features that give space for personalization in sales order generation, such as custom communication, set dynamic pricing at the customer level, and discounts and other promotions at the item level.
Request Demo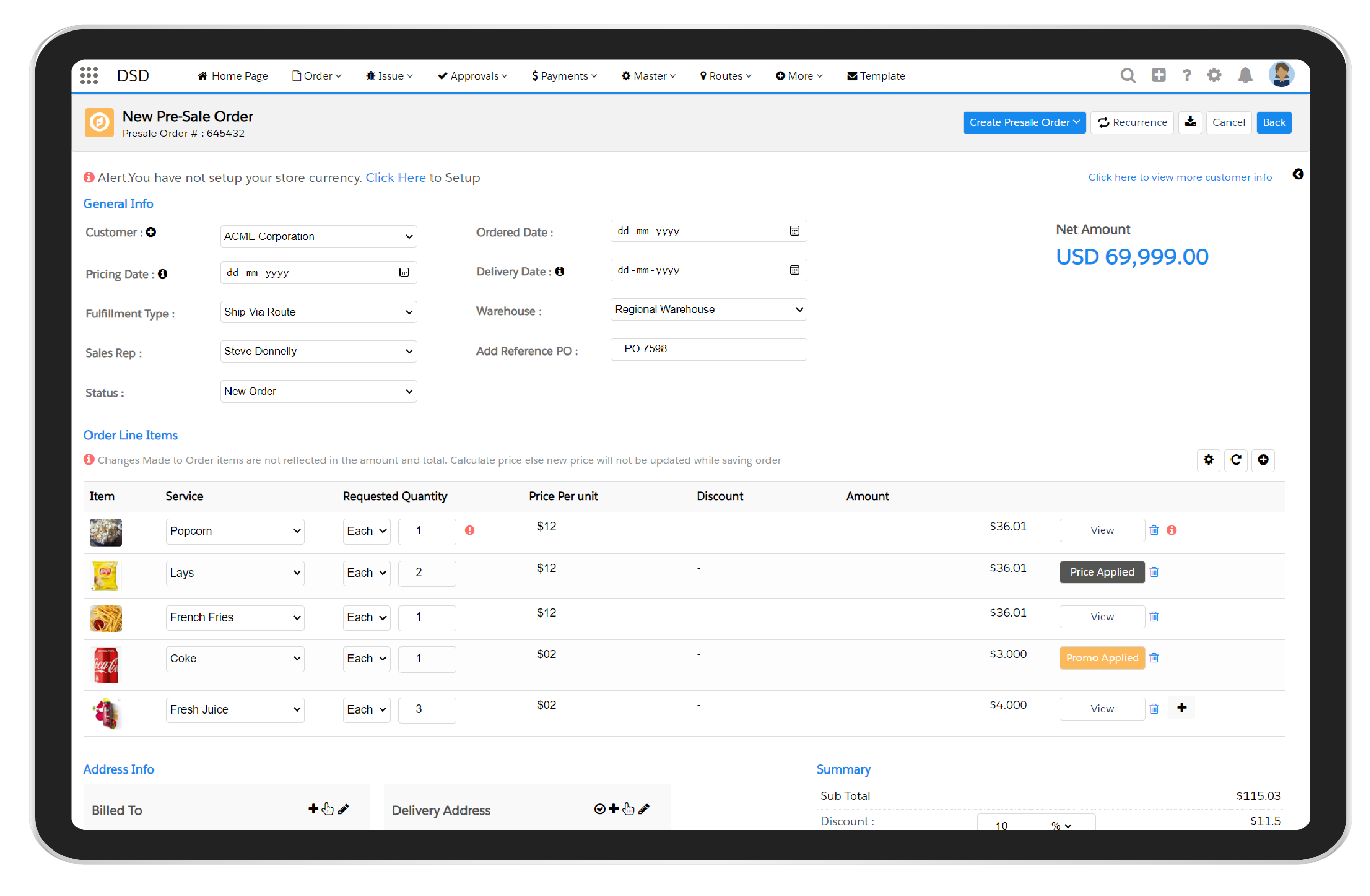 Want to explore?
---
It's not too late to make your distribution process very effective. Do it today and unlock a slew of benefits.