Streamlined Dispatch Operations
Auto-assign deliveries to the correct driver on the same route to save service time and labor costs.
Make accurate predictions on arrival times and share the ETAs with the customer.
Strengthen your delivery operations with advanced route optimization and real-time fleet tracking.
Use the search and filter option to find the drivers, delivery tasks, or customers by keying in any text related to delivery or time.
Last mile fulfillment
Field service team can get the proof of delivery captured through e-signatures, product photos, and barcodes. The operations team can verify the same to validate every delivery.
End-to-end delivery updates—start time, expected time calculated en route, and delivery arrival time.
Allow customers to call or message the driver with a single click.
Live tracking of driver location.
Metrics & Insights
Identify the data on on-time rates, distance traveled, service time, feedback quality, and much more.
Generate comprehensive reports on cost per delivery, driver cost, and vehicle cost incurred for a batch of delivery.
Data on unfulfilled deliveries, drivers who failed to make the deliveries on time, and deliveries delayed due to route mismatch or other reasons.
Automate your routes based on real-time delivery demands
---
Have complete visibility over your delivery operation and manage unexpected demand surges by re-arranging routes, and vehicles.
Request Demo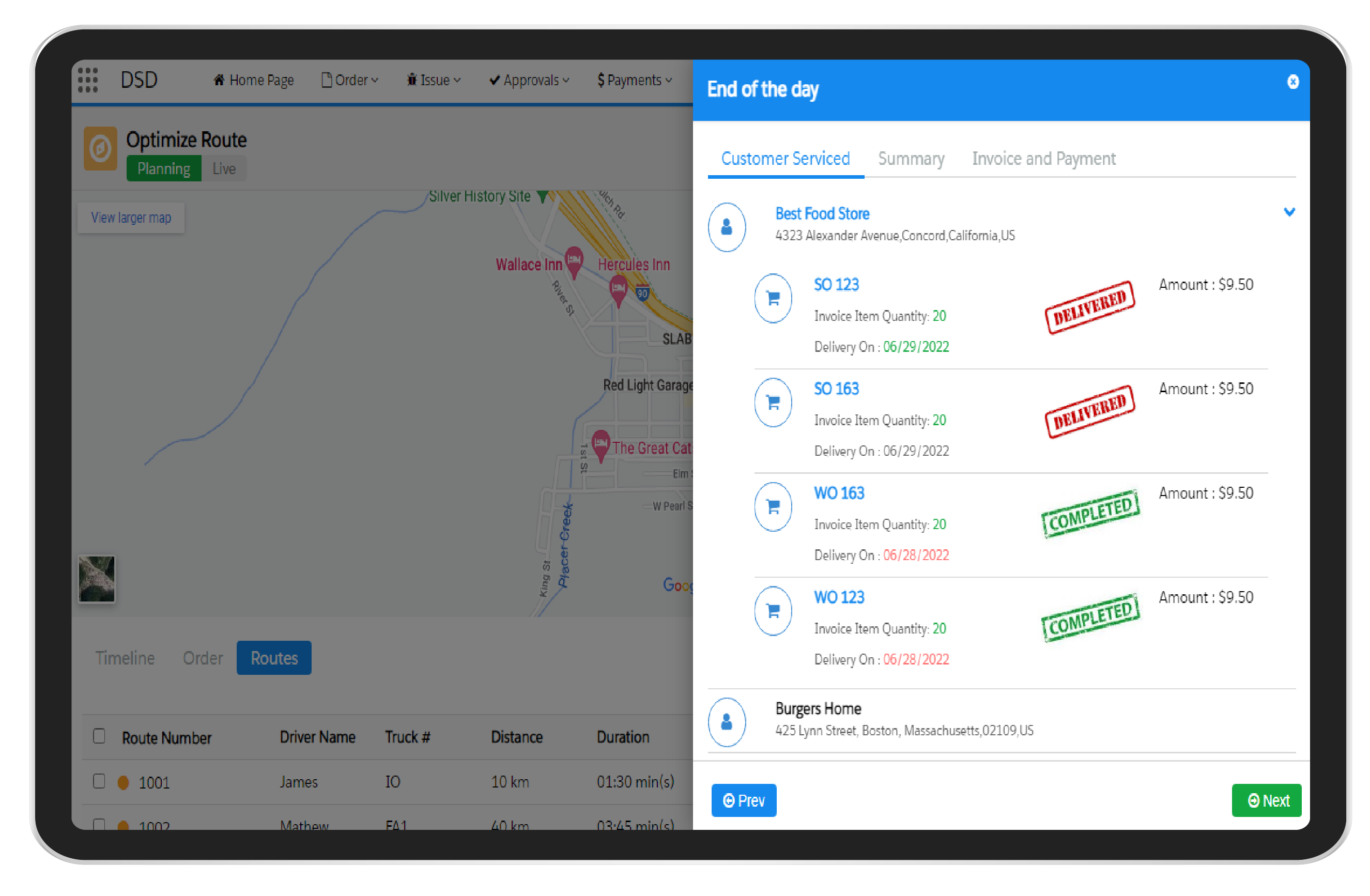 Want to explore?
---
It's not too late to make your distribution process very effective. Do it today and unlock a slew of benefits.