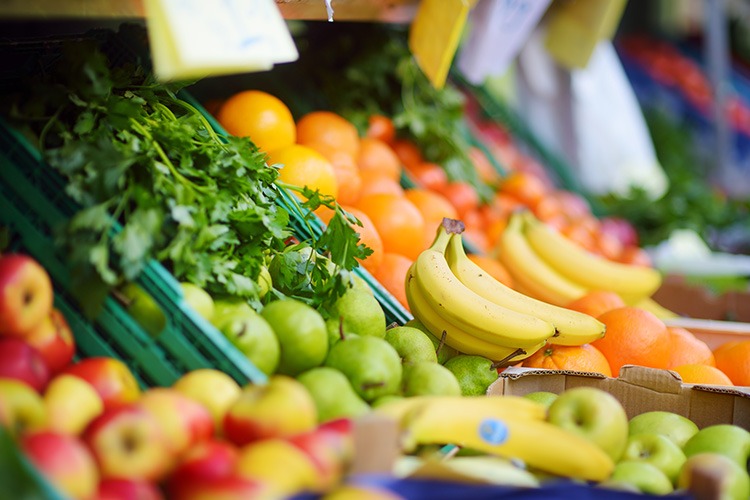 Order, Inventory, and Delivery Management for Food and Grocery Distributors
DSD food and grocery route distribution requires cost containment, regulatory compliance, and maximum sales effort in order to profit. New regulations, such as FASMA and others further complicate the Grocery and Produce Distribution business.
---
Thin profit margins can be stretched by increasing route operational efficiency in the front office, warehouse and during the delivery process.
bMobile Route Software yields greater efficiency in inventory control, route sales, during delivery and at the end of the route.
Automation from bMobile saves time for the office staff and simplifies the job for warehouse personnel.
It starts with online Order management though our B2B Ecommerce Customer web portals, specifically designed for DSD Distribution.
Add to that instant data communication between office and warehouse, saving steps and paperwork while reducing errors.
Simplify delivery preparations with bMobile's Pick, Pack and Delivery system. Eliminate route fulfillment errors and streamline time consuming inventory control tasks with bMobile Route.

Accountability and simplification of tasks reduces delivery costs. Faster route stops allows for more sales time. Real-time truck inventory tracking gives the route driver opportunities to turn leftover product into sales revenue. Plus, bMobile gives the route sales person more presale options with instant recall of future promotions and warehouse inventory.
Containing route delivery costs and generating route sales opportunities are the key benefits of bMobile Route Software. Route cost containment begins with cost tracking. bMobile provides cost monitoring for each individual mobile route. Product returns and losses can be analyzed along with labor costs, fuel costs, and delivery vehicle maintenance. Resources are then maximized through route optimization.
Want to explore?
---
It's not too late to make your distribution process very effective. Do it today and unlock a slew of benefits.