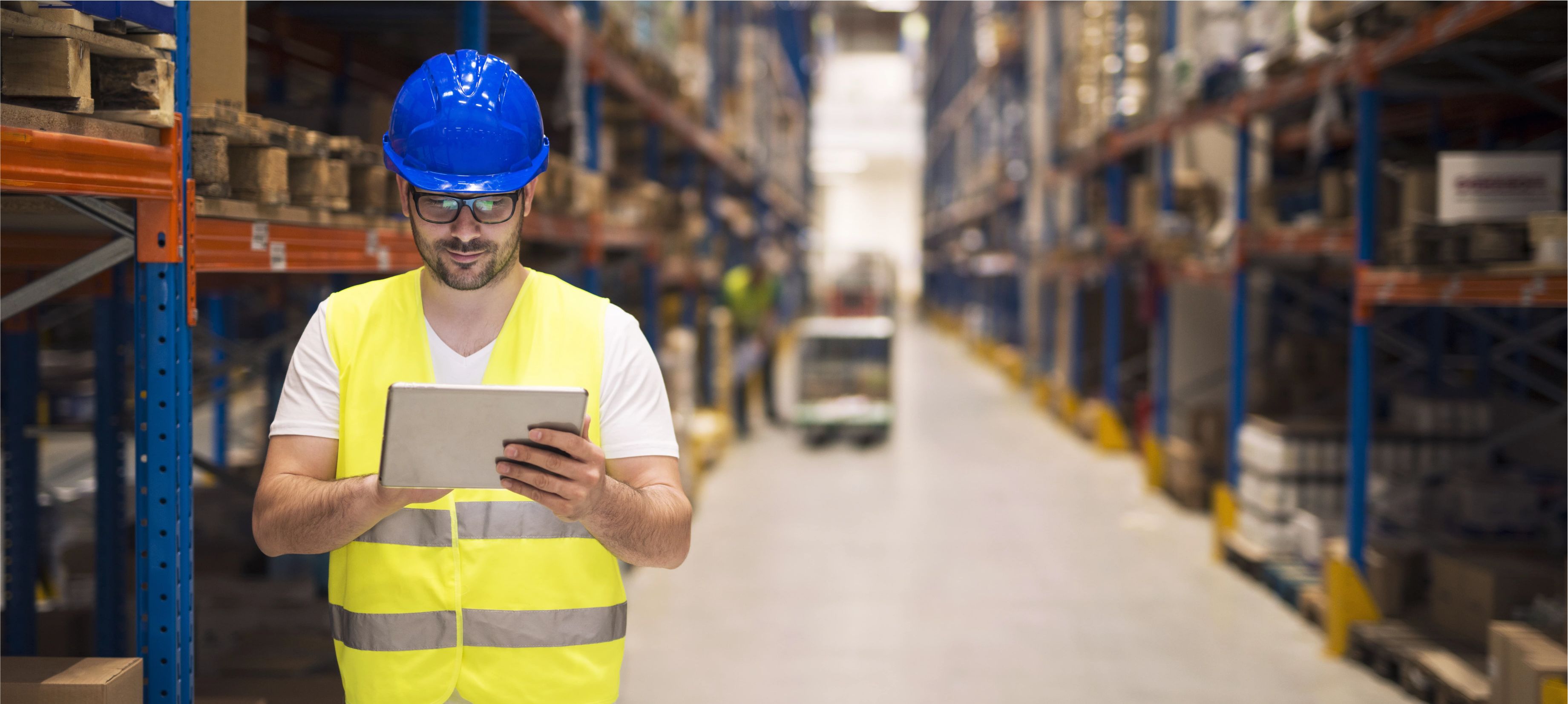 3 Differences Between Inventory Management and Warehouse Management
Posted on: December 16, 2022
Posted by: Admin
Warehouse management and inventory management have a significant impact on companies' profits, as well as on their smooth, efficient and proper operation. This is because all processes related to the adequate fulfillment of needs, the supply of raw materials, or inventory control affect the timely execution of orders, thereby increasing sales results, customer satisfaction, and optimal efficiency. Therefore, to achieve such a state it is worth knowing the difference between inventory management and warehouse management. You will read about it later in this article.
What is warehouse management?
Have you ever accepted an order for goods and discovered that there were not enough of them in stock? Or have you had to deal with a production stoppage due to a shortage of materials or components? Or, through a lack of control, some of the inventory spoiled because the warehouse stock records were not meticulously maintained? Warehouse management refers to all those activities that help prevent such situations. Its purpose is to store goods so that it is possible to supply production without problems and distribute finished products efficiently. The proper organization allows you to avoid costly mistakes, increase revenues during higher demand, and ensure quality customer service through timely delivery.
What is inventory management?
Inventory management, in turn, is a method that deals with forecasting, ordering, receiving, and allocating supplies, which include raw materials, parts, and finished products. Thus, inventory management is the process of planning the flow of goods in a company, which takes the form of a continuous cycle in terms of quantity and value.
What is the difference between warehouse management and inventory management?
Although inventory and warehouse services have a lot in common, it is also helpful to know the discrepancies. The main differences between warehouse and inventory management are:
1. Complexity level
The most noticeable difference between inventory management and warehouse managementis their complexity.
The first one is based on a more straightforward and broad approach. It determines the total amount of inventory at a given location. On the other hand, managing a warehouse is generally more complex. It can divide warehouses into smaller units streamlining the control of the entire storage system, not just one specific location. Through this, warehouse services make it possible to quickly and easily find particular items, while inventory services help to verify if these items are somewhere in the warehouse.
2. Integration with other company processes
Another difference between inventory management and warehouse management relates to the impact on other aspects of a company's operations.
It is worth knowing that managing inventory is usually the first step in all warehouse processes. On the other hand, warehouse services are strongly linked to other aspects of the overall system - including production procurement, sales, distribution, and quality management. Thus, managing a warehouse ultimately provides much greater control over companies' day-to-day operations, as it provides much critical information. Therefore, the difference between these two is that warehouse services allow companies to analyze and make inventory adjustments effectively.
3. Controlling and speeding up processes
The last of the key differences between inventory and warehouse management in SAP relates to control and quick access to information. Managing inventories in an efficient way lets business representatives know they have a specific product in stock and see the quantity. On the other hand, managing warehouses allows companies to pinpoint particular locations where detailed inventory is located. Consequently, warehouse services provide greater control over the resources and make it possible to quickly obtain necessary information for strategic business decisions.
Manage your warehouse and inventory efficiently with bMobile™Route software solutions
Managing your inventories using bMobile Route software significantly optimizes stocks dispersed in different locations. It also provides a transparent view of the quantity in inventory and those ordered or overdue. As a result, this gives you a clear vision of your goods and lets you quickly adjust stock volumes based on current demand. This, in turn, translates into more rational and efficient budget management, reduces downtime, minimizes returns, improves customer service, and streamlines the management of multiple warehouse locations.
Knowing the difference between inventory and warehouse management will allow you to select a solution tailored to your needs. If you have any doubts, contact us - our consultants will match software features to your business requirements.
Recent Blog Posts
Share This Post