Why Inventory Management is Critical to Your Business's Success
Posted on: Sep 04, 2023
Posted by: Admin
Effective inventory management is critical to the success of any business, regardless of its size or industry. Here are some reasons why:
Customer Satisfaction: Having the right amount of stock at the right time ensures that customers are able to find the products they need and receive them in a timely manner. This enhances customer satisfaction and helps to build loyalty.
Cost Control: Poor inventory management can result in excess stock, which ties up cash and incurs additional costs such as storage, handling, and insurance. On the other hand, understocking can lead to missed sales opportunities, rush orders, and higher freight costs. By managing inventory levels, businesses can optimize their purchasing, production, and fulfillment processes, thereby reducing costs and improving profitability.
Forecasting and Planning: Effective inventory management provides businesses with valuable data that can be used to make informed decisions. This includes information about sales trends, seasonal demand patterns, and supplier lead times. This information can help businesses to forecast demand, plan production schedules, and make purchasing decisions that align with their sales goals.
Fraud Prevention: Inventory management can also help to prevent internal fraud. By tracking inventory levels and performing regular audits, businesses can detect discrepancies and investigate any potential theft or misuse of inventory.
Competitive Advantage: Finally, effective inventory management can provide a competitive advantage. Businesses that are able to meet customer demand quickly and efficiently, while controlling costs, are better positioned to succeed in today's competitive marketplace.
Apart from these critical reasons, there are other areas of inventory management which have a direct impact on the business operations.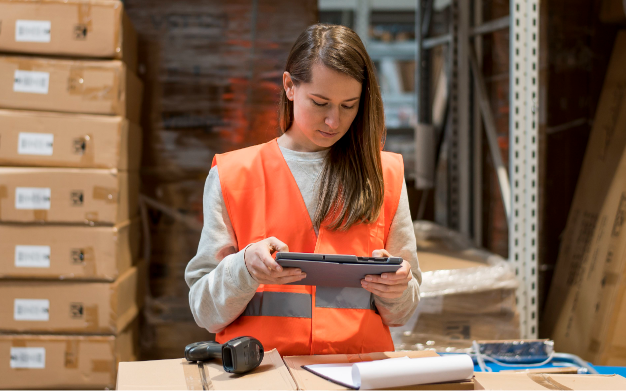 Inventory Management Techniques
There are several inventory management techniques that businesses can use to manage their inventory effectively. One technique is the ABC analysis, which involves categorizing products based on their value and the frequency of their sales. Another technique is the just-in-time (JIT) inventory management approach, which involves ordering products only when they are needed to reduce inventory carrying costs. A third technique is the economic order quantity (EOQ) model, which involves calculating the optimal order quantity based on the cost of ordering and holding inventory.
Inventory Management Best Practices
Businesses can follow several best practices to ensure effective inventory management. One best practice is conducting regular inventory audits to ensure that the business accurately understands its inventory levels. Another best practice is establishing inventory control policies and procedures to ensure all employees understand how to manage inventory effectively. Additionally, businesses should invest in employee training to ensure that they have the skills and knowledge necessary to manage inventory effectively.
Measuring the Success of Inventory Management
To measure the success of inventory management, businesses can use key performance indicators (KPIs) such as inventory turnover, stock-out rate, and inventory accuracy. Inventory turnover measures how often a business sells and replaces its inventory in a given period. The stock-out rate measures the percentage of customer orders that cannot be fulfilled due to lack of inventory. Inventory accuracy measures how closely a business's actual inventory levels match its recorded inventory levels.
Risks of Poor Inventory Management
Poor inventory management can have significant consequences for businesses. When a business has inaccurate inventory levels, it can result in stock-outs, which can lead to lost sales and dissatisfied customers. Additionally, excess inventory can tie up cash flow and increase storage costs. Poor inventory management can also lead to inventory shrinkage, which occurs when products are lost or stolen, resulting in a loss of profits for the business.
Inventory, Employee, Business