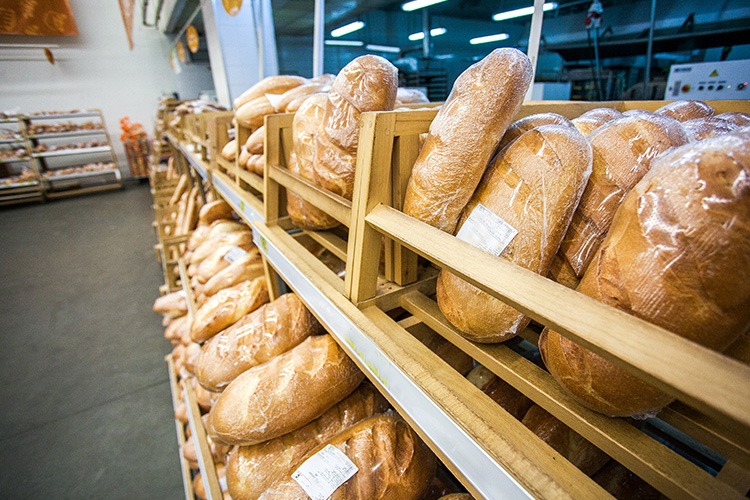 Freshness is paramount to your business and customers.
We understand the wholesale bakery & tortilla industry inventory control and shelf-life concerns like no other software can!
---
Too much product or empty bread shelves result in unhappy bakery retailers and lost sales opportunities. Understanding delivery costs and competition in the growing artisan bakery industry has allowed bMobile to craft a solution unique to the bread and bakery distribution industry.
Perhaps no other industry benefits more from bMobile Route Software than route delivery of bread and bakery products. It's a given that profitability in bread and bakery route sales requires efficient delivery processes and tight inventory control.
Route costs can be cut and sales opportunities can be increased with bMobile Route Software. Efficiency begins with management control and driver accountability.
bMobile Route Software starts cutting costs before the bakery products are loaded on the truck each delivery day. Predictive ordering allows for the ingredients to be stocked in advance, allowing the right amount of product to be produced when needed.

Organize and simplify even the most complex route schedule and optimize each route with bMobile Routemizer.
Load lists are auto-generated from presale orders and delivered to the warehouse dashboard. After the driver signs to accept the truck inventory, their route list directs them to each stop. Inventory is tracked on and off the truck throughout the daily route. Spoils and returns are tracked, off-truck sales of additional product are processed and presale orders are sent to office to being prepared for future deliveries. Stop time is reduced, errors are eliminated and customer satisfaction is increased.
Key Benefits
Increase Sales
Increase Profitability
Shorten Billing Cycles
Increase Customer Satisfaction
Increase Production in Field/Office
Eliminate Costly Paper Forms
Reduce Route Costs / Fuel Costs
Increase Control over Field Activities
Key Features
Signature Capture
Pre-sale & Off-truck Invoicing
Track Mobile Inventory
Real Time Data Communication
Mobile Printing & Barcode Scan
Field Asset Tracking
Key Industries
Bread / Baked Goods
Beer / Wine / Softdrinks
Bottled Water / Energy Drinks
Dairy / Frozen Foods / Ice Cream
Propane & LP Gas
PrePaid Phone Cards
Consumer Pkg Goods
Many Others
Want to explore?
---
It's not too late to make your distribution process very effective. Do it today and unlock a slew of benefits.