How Order Management Systems Help Distributors Optimize Their Supply Chain
Posted on: Jul 06, 2023
Posted by: Admin
In the fast-paced world of distribution, staying ahead of the competition and meeting customer demands requires efficient and streamlined operations. One crucial component in achieving this is the implementation of a robust Order Management System (OMS). An OMS is the linchpin that can help distributors transform their supply chain management, ensuring agility, accuracy, and customer satisfaction.
1. Streamlined Order Processing
Order processing is the lifeblood of distribution. An efficient OMS automates the entire order-to-cash cycle, from order creation to fulfillment, reducing manual errors and saving valuable time. Distributors can seamlessly capture orders through various channels, whether it's through a sales representative, an e-commerce platform, or a mobile app. This consolidation of orders into a single system eliminates bottlenecks and accelerates order processing.
2. Real-Time Inventory Visibility
Inventory management is a complex task for distributors. With an OMS, distributors gain real-time visibility into their inventory levels across multiple warehouses or locations. This real-time data helps them make informed decisions about stock replenishment, reducing the risk of overstocking or stockouts. With the ability to track inventory accurately, distributors can optimize storage space and reduce carrying costs.
3. Demand Forecasting and Planning
An OMS can analyze historical order data and market trends to provide valuable insights into demand forecasting. Distributors can use this information to ensure that they maintain the right level of inventory to meet customer demands without excess. This, in turn, helps reduce carrying costs and enhances overall supply chain efficiency.
4. Efficient Route Planning
For distributors with a fleet of vehicles, efficient route planning is crucial. An OMS can optimize delivery routes, taking into account factors like delivery windows, traffic, and vehicle capacity. This results in shorter delivery times, reduced fuel costs, and improved customer service. Additionally, distributors can provide customers with real-time tracking information, enhancing transparency and communication.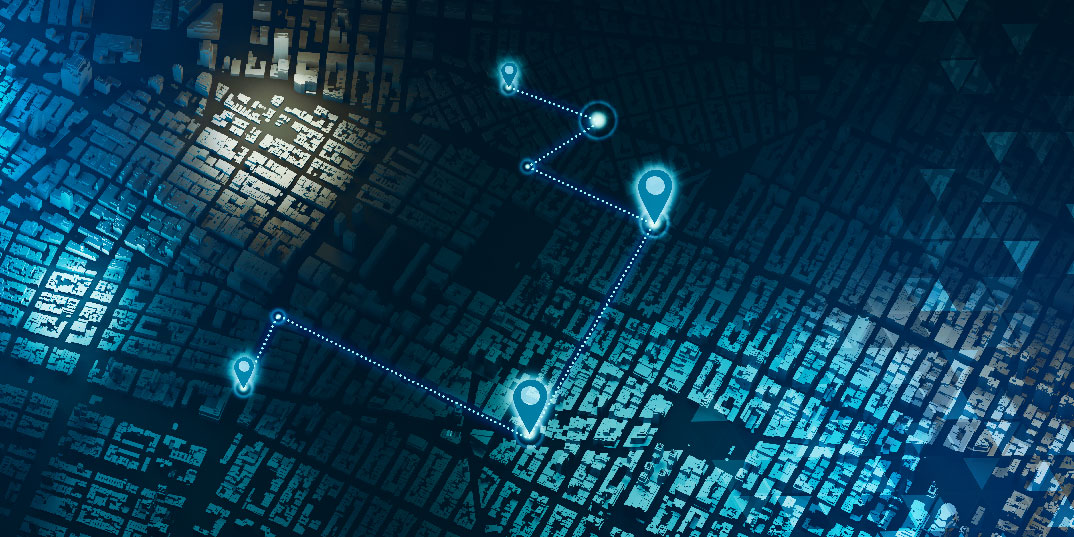 5. Reduced Order Errors
Manual order entry is prone to errors, which can lead to customer dissatisfaction and costly returns. An OMS automates order entry, reducing the risk of order errors and ensuring that customers receive the correct products on time. This not only improves customer satisfaction but also minimizes the need for costly returns and re-shipments.
6. Better Supplier Collaboration
Successful distribution often depends on strong relationships with suppliers. An OMS can facilitate collaboration by enabling electronic data interchange (EDI) and real-time communication with suppliers. This helps streamline the procurement process, reduce lead times, and ensure a steady supply of goods.
7. Enhanced Customer Experience
Customer expectations are continually evolving. An OMS enables distributors to provide customers with accurate order status updates, delivery tracking, and flexible ordering options. This enhanced customer experience can lead to increased loyalty and repeat business.
8. Data-Driven Decision Making
Data is a valuable asset in supply chain management. An OMS collects and analyzes data on order patterns, inventory levels, and supplier performance. Distributors can use these insights to make data-driven decisions, optimize processes, and adapt to changing market conditions.
In the world of distribution, efficiency and accuracy are paramount. An Order Management System is the key to achieving these goals. By streamlining order processing, providing real-time inventory visibility, enabling demand forecasting, optimizing routes, reducing errors, and enhancing supplier collaboration, an OMS empowers distributors to take control of their supply chain. The result is a more agile, cost-effective, and customer-centric distribution operation that can thrive in today's competitive marketplace.
To stay ahead in the dynamic world of distribution, consider implementing an Order Management System that aligns with your business needs and objectives. The investment in an OMS can yield significant returns by optimizing your supply chain, improving customer satisfaction, and boosting your competitive edge in the market
order management , supply chain