DSD Software Helps Businesses Meet Customer Expectations
Posted on: September 23, 2020
Posted by: bMobile Route Software
With the current economic climate consumers have grown accustomed to, and are beginning to expect, more digitalized solutions. The most mundane tasks such as grocery shopping can now be done from the comfort of your home, without ever leaving. This swift change of pace is an opportunity to not only grow your customer base, but also increase sales. Implementing an electronic DSD solution is a vital component in maximizing efficiency. Doing so enables businesses to offer digitalized solutions to their employees, as well as their customers. Furthermore, companies can diversify their customer and client base by broadening their scope of capabilities. Check out this article written by Stephanie Cernivec for www.bevindustry.com to learn more!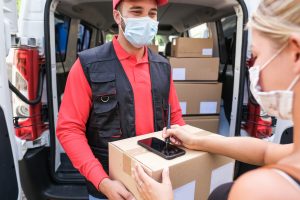 Recent Blog Posts
How to Manage Warehouse Inventory? 4 Tips
Jan 10, 2023
Managing inventory within the warehouse is all about receiving, tracking, auditing, and fulfillment of the orders—it covers a sequence of crucial steps. Fulfillment takes a hit in the absence of proper inventory management.
Read More
Share This Post